What is the 60 Day Guarantee?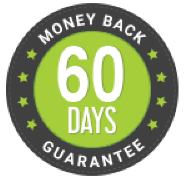 Returns are easy with our 60 day Guarantee! Customers receive a full refund when they send back products within 60 days of receiving them, even if the product is open or used! We do not issue refunds or merchandise credit past 60 days. Shipping fees are not refundable. The customer is responsible for return shipping fees. Proof of purchase required. Guarantee only valid for orders placed on-line through Irwin Naturals, HydroCanna, and FloChi websites.
Please download and fill out our Return Form Here with instructions.