$1 MILLION FREE
CBD GIVEAWAY
Discount will be applied to your order when you checkout
The 2018 Farm Bill was signed into law legalizing Hemp all across America!
To celebrate this historic occasion, I am excited to announce that I am giving away $1 million of free CBD products*. Our mission is to spread health to the world through plant medicine, and part of that is giving back in a variety of ways including gifts to the community like this one.
I am very concerned that too many Americans can't afford the current high costs of CBD. So, as part of my personal social mission to do good in the world, I have directed my company to significantly reduce our profit margins and price our high quality full-spectrum, US-grown, non-GMO hemp extract at a cost per milligram of CBD that is more than 2-times less than the national average. (See a sample comparison chart here.)
For this CBD giveaway, we are giving you a free bottle of CBD, all we ask is for you to pay the shipping, handling and processing costs of $9.95. We will be giving away up to 1,000 bottles per day on a first come first serve basis until we reach the $1 million mark.
I hope you enjoy your free supply of CBD full-spectrum hemp extract while supplies last.
Klee Irwin
Founder
PS. If you are part of a veterans group please contact us at SpecialCBD@IrwinNaturals.com and let us know your story so you can be part of the giveaway too!
* Based on MSRP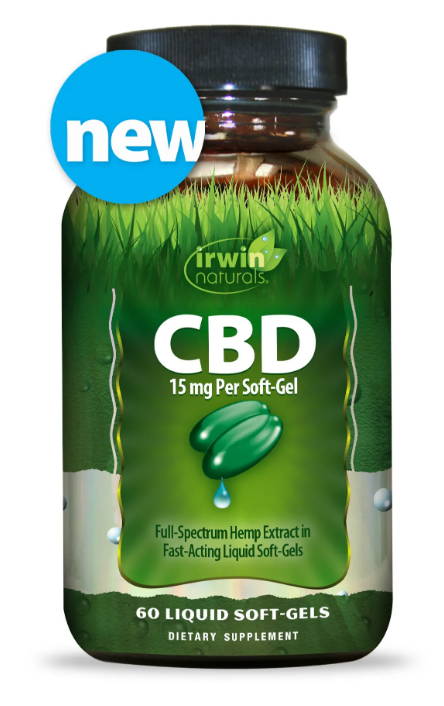 CBD 15 mg (900 mg per bottle)
60 Liquid Soft-Gels
$32.99
$0.00
A special discount code "FREECBD" will automatically be applied to your order when you checkout. We provide the CBD product to you for free. You just cover the shipping, handling and processing cost of $9.95.
Offer Details: One free item per person throughout the entire giveaway. First-come-first-serve, up to 1,000 bottles of product given away per day. Must be 18 years or older. USA shipments only, not available for international orders. This offer may not be combined with other offers or discounts.
Check out our FAQs and news coverage for more information on this giveaway and to learn more about CBD.
By redeeming this offer you are agreeing to the Terms and Conditions.
Check our other Popular CBD products